6 Most Extraordinary RVs Ever Made
RV creations have been mind-boggling, to say the least. There have been some extravagant designs and inventions that are very sophisticated. However, these designs have proven not only versatile but convenient and very reliable. These vehicles have made traveling to some unexpected places possible and made living while traveling so much easier.Recreational Vehicles are very popular among those who love to travel, camp and enjoy the outdoors.
If you are the kind of person who loves to do all of the recreational activities I have mentioned above, then you probably could do with one of these beauties below. Not everyone will want such a big vehicle, but some people do. They prefer all the perks that come with owning such a vehicle. They love the different amenities onboard and so much more. Doubt what I am saying, then check these out!
#6 The Terra Wind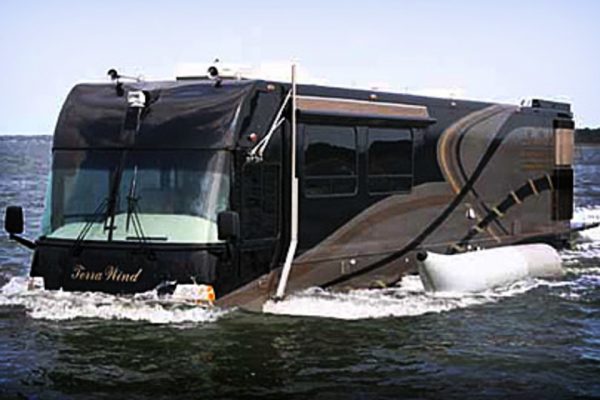 The Terra Wind now means that you can have the best of both Worlds, the land and the water. Imagine traveling almost anywhere in your boat and RV hybrid. I am sure you will find this water/land capable RV quite exciting and fun to drive. If you didn't know about the Terra Wind, it may scare you to see an RV in the water and think its sinking. I would surely be rubbing my eyes in disbelief.
It is obvious that this RV is extraordinary, just like some of the others you will see on this list. They are also one of kind and not a production vehicle, even though that may be possible in the future. The owner of this RV is considering making others and sell, he is the one who made this luxury possible on the water. So don't be surprised if you come across more than one of these in the coming months or years.
#5 The Dunkel Luxury 4×4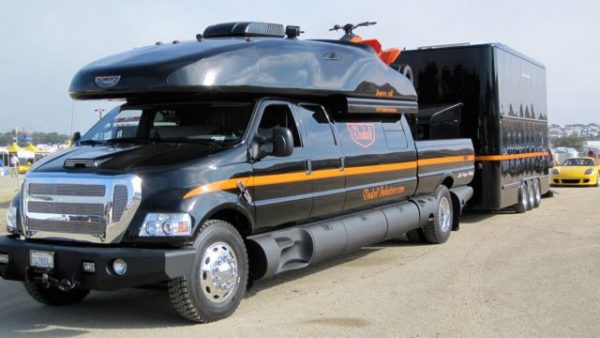 Travel pretty much anywhere with this luxury all terrain machine. It covers all your needs which include the ability to carry smaller vehicles for off road enjoyment. This is a great way to enjoy the outdoors, definitely a must. This type of RV is different than most, but is exceptional in its own right. It comes equipped with so many extras that taking this RV for a road trip would be so much fun.
The Dunkel is called an Uber RV and has the ability to go off the beaten track and haul heavy loads. Apart from it ability to do these things is is still inhabitable with plenty room for its passengers. If you could see inside you would be shocked to see how homey this beast is to live.




#4 Country Coach Veranda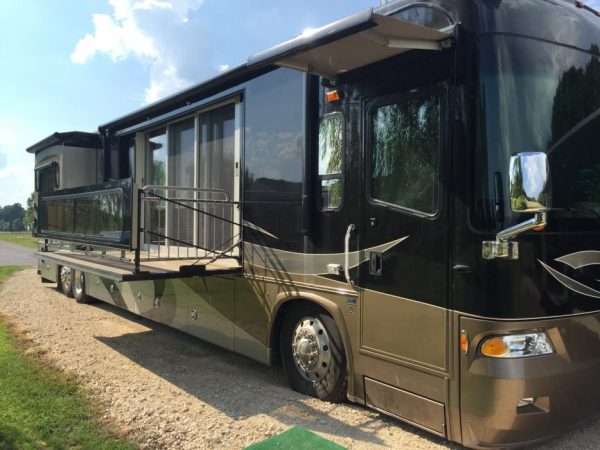 This RV will make you feel right at home as you can have a deck on your mobile home and just relax. It seems as though nothing is impossible when you want to live on the road and enjoy traveling. This surely what can be considered unusual but does seem like a good idea. One look at the Country Coach Veranda and you will realize this is a country home on wheels.
How many RVs do you know about that offers a veranda as an option? You get the usual pull out, but a walk out veranda is a different kind of simple, if you can call it that. Can you see yourself driving one of these and parked out alongside a nice camp area? I certainly can see myself doing so.
#3 The Mercedes-Benz Zetros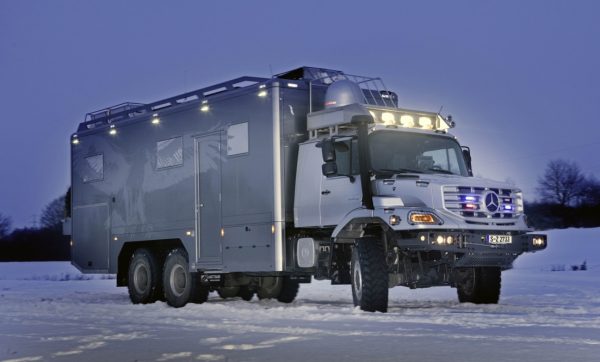 This is another all-terrain vehicle that can weather most of what nature will throw at it. That means that you can feel comfortable in some of the worst situations when outdoors, furthermore you can enjoy these places with amenities most people won't have with them. The Mercedes-Benz Zetros is a monster in more ways than one, it is huge and powerful, allowing it to handle many terrains.
The size of this RV means you can literally carry your home around with you everyday even in places that seem inhabitable. One look at the photo shows just how versatile the Zetros can be as it handle the snow and much more I am sure. These vehicles can be retrofitted to suit your needs and wants.
#2 The Unicat Amerigo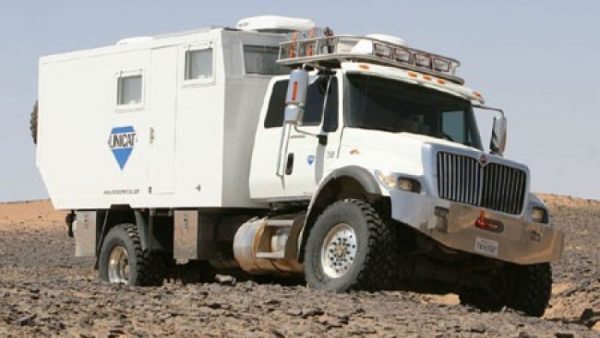 This beast can travel for over 2000 miles on a full tank and carries solar panels to power the utilities of the vehicle. All of that helps make the Unicat a versatile off-road luxury home. I am sure many people would love to know their recreational vehicle can do this making living off-grid for long periods possible. This beast is versatile and can go places ordinary RVs can't go.
Those who do expeditions usually use this type of RV. It has been built to maneuver across bumpy terrain with its special chassis and suspension system. Looking at the photo above of the Amerigo shows how versatile it can be.
#1 The Marathon Coach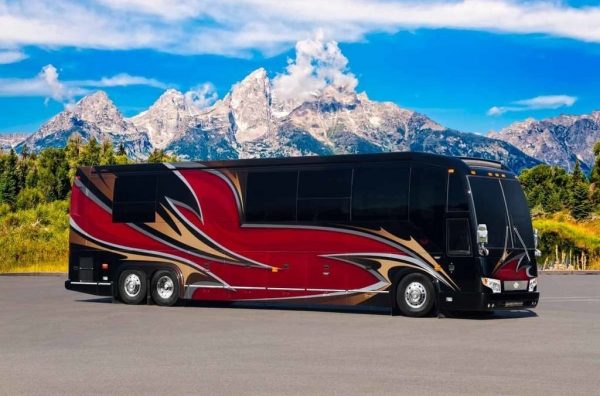 Imagine having a fireplace and many other entertaining additions. Due to its size and other amenities, it can handle traveling in the cold and heat. Many people choose the Marathon for its luxury and reliability and when you take a look at this RV you can clearly see why. It is a house on wheels in my opinion and offers a wide array of things that allows you to take your entire family or friends on road trips, who doesn't love road trips?
Did you find my list of RVs exciting? Do you see yourself owning one of these amazing utility vehicles and going places you normally wouldn't go? I hope you can see yourself doing it, because the people that own these RVs, go wherever they wheels can take them. As seen above, one even goes into the water, now that is something, isn't it?