Best Pickup Trucks For Snow Plowing | 7 Pickups For You
When looking for the best pickup trucks for snow plowing, you can't just stick a plow blade on any old truck and expect it to work. It must meet a few important requirements in order to be a useful vehicle for your snow plowing needs.
For starters, plow blades will disrupt your truck's normal weight distribution; can your truck withstand it? Not to mention the fact that it must work properly with the additional weight.
We're not simply talking about sunny days here. It goes without saying that you'll be driving this car in icy conditions. So, what makes the best snow plowing truck?
These two ideas do, in fact, go hand in hand. To put it another way, horsepower refers to the speed at which your torque operates. Your engine's torque is its strength, and your horsepower is how rapidly you can tap into that strength repeatedly.
In the event of a snowplow, you'll need a truck with plenty of both. However, because you're not just operating a truck but also pushing a lot of extra weight, you should focus more on torque.
The rate at which you push your heavy plow blade means nothing if you don't have the necessary power to do so. A V-6 engine provides the bare minimum of power. Most plow operators in the industry would recommend a V-8.
The alternator in your truck provides the electricity that your on-board and plug-in electronics require. Consider it a little generator.
The alternator is turned by a belt powered by your combustion engine, which generates energy. With these few tips here are the best choices.
Nissan TITAN XD – One Of The Best Pickup Trucks For Snow Plowing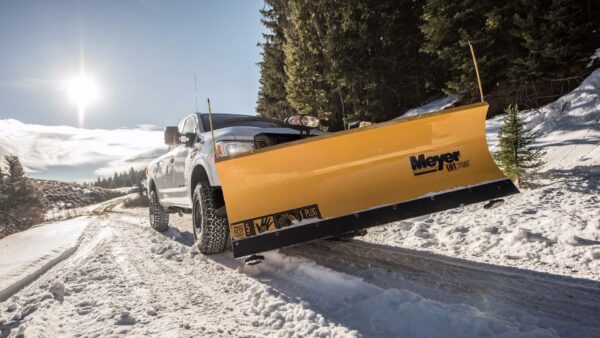 Not only is the 2021 TITAN a capable, dependable machine with a superb warranty, but it's also the truck in its class with the most standard power, tech, and safety features, easily outperforming competitors like the 2020 Ford F-150, 2020 Chevrolet Silverado, 2020 RAM 1500, and 2020 Toyota Tundra.
It's based on simple principles, giving drivers a dependable, powerful vehicle that outperforms the competition in terms of standard power, safety features, and technology in its class.
With best-in-class standards of gasoline-powered 5.6-liter V-8 that is quiet and refined, the TITAN is built for optimum work and play. It has a power output of 400 horsepower and a torque output of 413 pound-feet.
It comes with a nine-speed automatic transmission and four-wheel drive as standard. Nissan's tweener drives like a more refined heavy-duty pickup, but it doesn't handle as well or haul as much.
For a huge pickup with a heavy-duty frame, the Titan XD offers a comfortable ride, while light-duty pickups ride far better. The XD also drives like a big truck, with sluggish, uncommunicative steering and ambiguous reactions to your directional inputs.
Similarly, driving on the highway is inconvenient.
The XD we tested came in around the middle of the pack in terms of performance. The brake pedal's soft, spongy sensation felt unsettling. It comes with the most basic safety features in its class, such as standard Rear Automatic Braking.
It also includes standard Apple CarPlay® integration and a standard 8″ screen that is the best in class. Drive TITAN, the vehicle with America's Best Truck Limited Warranty, a five-year or 100,000-mile bumper-to-bumper limited warranty.
Toyota Tundra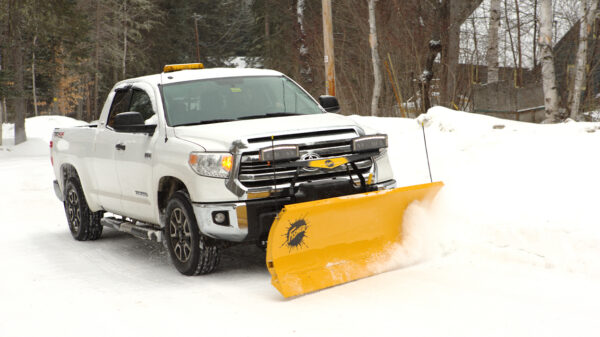 The optional i-FORCE MAX engine in the Tundra incorporates revolutionary hybrid technology for improved performance. This all-new hybrid engine creates exhilarating 437 horsepower and an astonishing 583 lb.-ft. of torque by combining the 3.5L Twin-Turbo V6 with an electric motor.
Furthermore, the electric motor's unique position between the engine and transmission allows power to be delivered efficiently and without lag. You're eager to keep the adventure going the moment you feel the immediate torque across the power-band, whether you're charging up the trail or merging onto the freeway.
In the heart of Tundra, there is also another source of power. The all-new i-FORCE Twin-Turbo V6 engine in the Tundra produces 389 horsepower and 479 pound-feet of torque.
You're ready to go the instant you step on the gas pedal. And you can keep driving with confidence, knowing that this truck was constructed to Toyota's high standards of quality, durability, and dependability.
Tundra's all-new power-train, frame, and suspension combine to provide a maximum towing capacity of up to 12,000 lbs. 170 Tundra helps you haul with confidence, whether you're pulling your trailer for a weekend getaway or taking the ATVs out for a spin in the desert.
There are more gears. More command. More torque is required. When climbing a muddy slope, towing a trailer, or cruising down the highway, Tundra's all-new 10-speed automatic transmission helps you harness more power.
Tundra's contemporary muscle provides incredible strength without sacrificing efficiency. This body-on-frame hauler is equipped to go the extra mile, with a manufacturer-estimated combined fuel economy of up to 20 mpg.
Chevrolet Silverado 2500 Series And Above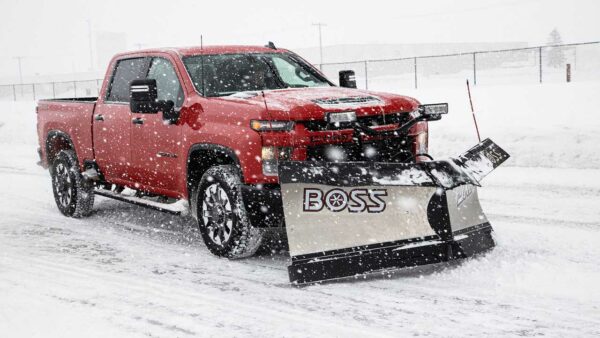 These heavy-duty vehicles are as intimidating in appearance as they are in performance. The iconic range's five vehicles all have the same uncompromising power-plant.
The Allison 1000 6-speed automatic transmission is coupled to a Duramax 6.6L Turbo Diesel V8 engine that produces 332kW of power and 1,234Nm of torque.
The Chevrolet Silverado series redefines robustness with 4-wheel anti-lock disc brakes and an automatic locking rear differential.
The Silverado 2500HD LTZ is anything but a truck on the inside. Heated and ventilated Jet Black perforated leather-appointed bucket seats with 10-way power driver and front passenger seat adjustment.
The 2-way power lumbar control and 2-position driver memory provide customized comfort for the driver and front passenger. Comfort is enhanced by dual-zone automatic climate control, and power-adjustable pedals allow the driver to find the most comfortable position.
The Chevrolet MyLink audio system contains an 8″ diagonal high-definition, full-color touch-screen that allows you to simply access radio content and operate its numerous features.
It has a leather-wrapped steering wheel with audio controls and a steering column with a rake and reaches adjustment. Towing a heavy load is not a big deal, this Chevrolet Silverado will makes it look simple, the maximum towing power is just shy of 6 tonnes and technology that makes hauling easier.
Ford F Series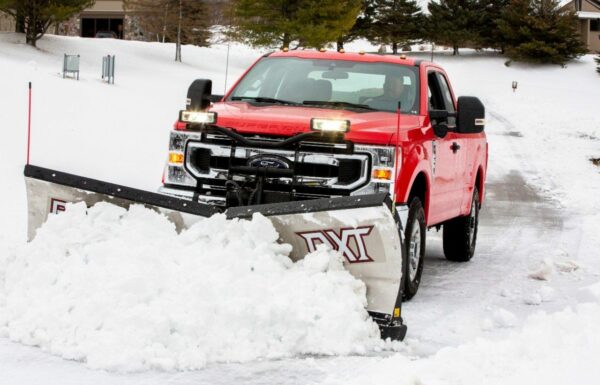 Most folks don't need a Ford F-Series Super Duty truck, but it wouldn't hurt. However, for those who require one, it is quite stunning.
There are three V-8 engines available, including a 7.3-liter with 473 pound-feet of torque and a 6.7-liter diesel with 1050 pound-feet.
A Super Duty with the right equipment can tow up to 37,000 pounds and lift up to 7850 pounds of payload.
Super Duty gas and diesel power ratings combine with tough frame and chassis engineering to produce outstanding figures in every category of hauling and towing, including best-in-class horsepower.
It also has a best-in-class GCWR, best-in-class payload, and best-in-class 5th-wheel and conventional towing.
New infotainment capabilities, new exterior, and interior color options, and a new look package are all available on the Super Duty series.
The heavy-duty pickup now has a 12.0-inch touchscreen with Ford's Sync 4 software, as well as wireless Apple CarPlay and Android Auto. A color-matched grille, bumpers, and external mirrors, as well as black running boards and chrome exhaust tips, are included with the Lariat Sport aesthetic package.
Atlas Blue has been added to the paint pallet. Baja is now available as an interior color option for the Lariat trim, while Navy Pier and Light Slate are now available for the Limited.
Dodge Ram 2500 And Higher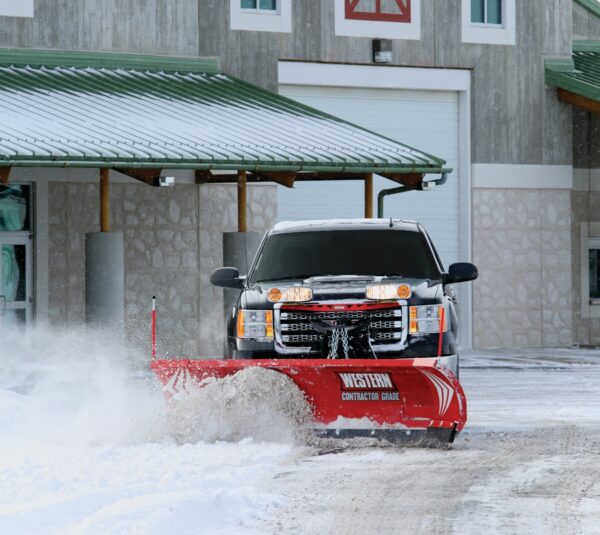 There are two engine options for the Dodge Ram 2500. The optional 6.7L Cummins® Turbo Diesel I6 engine provides exceptional responsiveness and torque ratings for exceptional towing performance without sacrificing efficiency.
The Corporate six-speed automatic transmission is a high-tech, multirange, electronically controlled transmission with gear ratios tailored to the 6.7L Cummins Turbo Diesel I6 engine. It has a responsive performance and is quiet, vibration-free, and harsh.
Each 2022 Ram 2500 comes standard with the iconic 6.4L HEMI® V8 engine. It produces Best-in-Class standard 410 gas horsepower for exceptional capability thanks to Variable-Cam Timing (VCT).
The 8HP75 eight-speed automatic transmission, when mated with the 6.4L HEMI V8 engine, provides a level of refinement rarely seen in heavy-duty trucks. It has an all-electronic control system and on-the-fly shift mapping.
The Ram 2500 has a powerful braking system. Forward Collision Warning with Active Braking is a feature that alerts the driver when an accident is about to happen.
Even with a trailer attached, this feature can apply the brakes and bring the vehicle to a complete stop. LaneSense® Lane Departure Warning with Lane Keep Assist is provided to help you avoid unintentional lane deviations.
When the vehicle wanders out of its lane, this system alerts the driver and assists in guiding the vehicle back into place.
Taking the uncertainty out of parking and navigating in tight places is now a thing of the past. This parking system uses available sensors in the front bumper and rear lower valance, as well as a visual in the instrument cluster, to alert the driver to surrounding objects.
Adaptive Cruise Control with Stop is a driver-selected safety and security technology that maintains a specified distance from vehicles in the lane ahead.
Even with a trailer attached, if slower traffic is detected, the vehicle will automatically reduce its speed to 0 mph.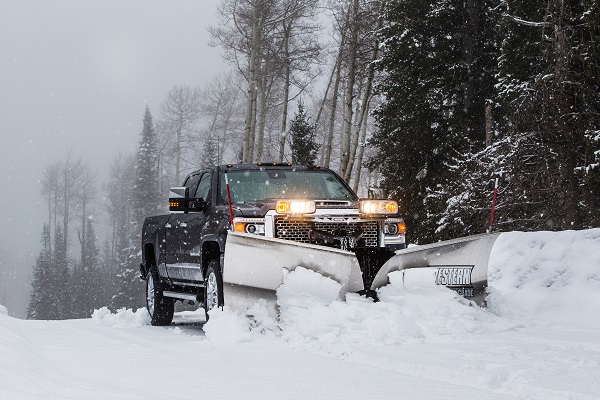 These Heavy-duty pickups are powerful and work like horses, due to it power and ruggedness. The GMC Sierra has a 2500HD and 3500HD model that are appropiate.
While the top-of-the-line Denali model from GMC looks opulent and is laden with high-end equipment, the cabin isn't as luxurious as the most expensive Ford Super Duty or Ram HD.
Trailering mirrors are standard on all Sierra Heavy Duty models.
Sierra HD provides power folding or manual extending and retracting trailering mirrors, LED rear guide lighting to help improve visibility when backing up with a trailer, lower convex mirrors, and amber auxiliary clearance lamps as options.
At the press of a button, power-adjustable trailering mirrors stretch, fold, and retract. Heated and auto-dimming upper glass (driver and passenger), LED turn-signal indicators/clearance lamps, LED perimeter lighting, and LED front auxiliary task lighting are among the available options.
A slew of new or better trailer-assistance capabilities has been added to Sierra's heavy-duty model. A new jack-knife alarm accomplishes exactly what it says, and a trailer-length indicator warns the driver when close traffic may interfere with a connected trailer.
The Multipro tailgate is now standard on SLE trim levels, and three additional paint colors are available.
A high-definition 360-degree camera and a bed-view camera are now standard on the Denali, as well as a new Diamond Edition. Exclusive black 20-inch wheels and power-retractable running boards are featured on the latter.
Finally, the AT4 is now available with mud-terrain tires and a high-clearance step attachment for off-road use.
Toyota Tacoma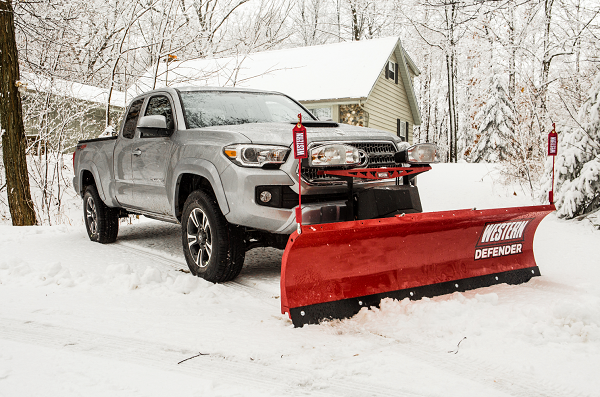 The 2022 Toyota Tacoma is great for work and off-roading, but it has a small interior and less polished driving characteristics than most other mid-size pickups.
While it's the only one with a manual transmission, its underpowered four-cylinder engine and 270-hp V-6 engine produce average performance. A six-speed automatic transmission is available but isn't very tuned.
At the very least, the Tacoma is backed by Toyota's legendary dependability, and its off-road-ready variants are particularly capable.
It thrives in the dirt and on the trails, thanks to a supple suspension and tough components that let it maintain its good name.
Examine the many models that are suitable for the task. This setup is equipped with everything you need to take on the world's most difficult terrain. TRD Pro skid plate, Internal Bypass FOX® 146 shocks calibrated by TRD, 16-in.
TRD Pro wheels and machine-forged upper control arms add capability and confidence to your adventures, allowing you to explore more and further.
This one-of-a-kind truck is ready to hit the trails and offers the ideal combination of usefulness and convenience. Its standard electronically locking rear differential and suspension lift helps you get over rough areas regardless of terrain, while bed storage that can lock, insulation for the driver and a 120V bed outlet 152 help you get the most out of your adventures.
The available V-6 engine in the Tacoma delivers adequate horsepower and hauling capability, but the base four-cylinder is underpowered and should be avoided.
We also recommend avoiding the finicky six-speed automatic transmission with either engine, opting instead for the six-speed manual with the V-6. The larger engine struggles at times, despite being supported by the automatic transmission.
Final Thoughts
The best pickup trucks for snowplowing have been made available for you to choose from. If you don't have access to a pickup vehicle but do have a long driveway.
Snow removal is a major concern. A snowblower will not be able to clear a long driveway in a timely manner. If you're considering buying a vehicle, use the information above as a starting point.